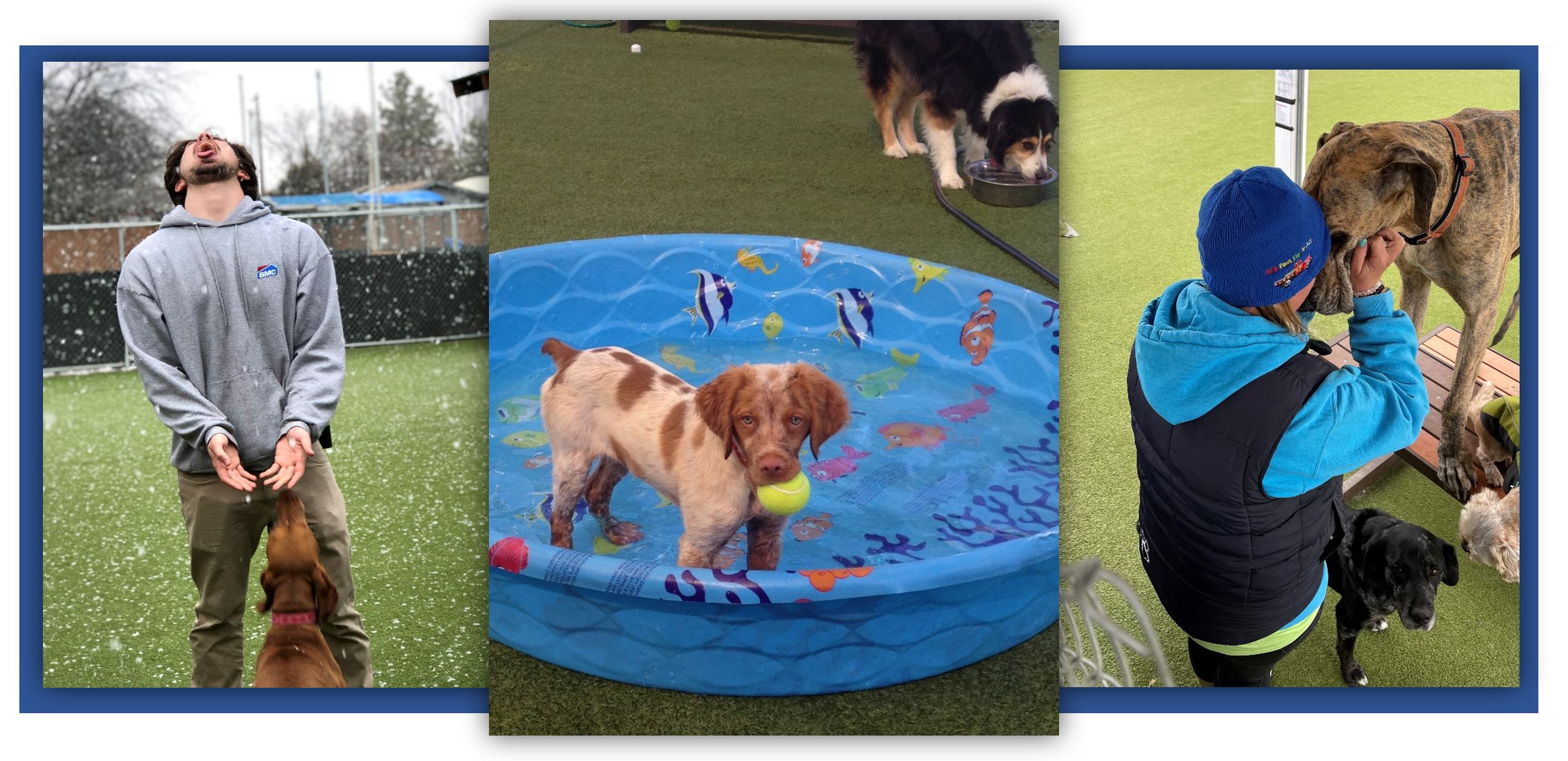 A day in the life at All Paws consists of playtime with pals, plenty of attention from our dedicated team, and more than enough room to run around in our 13,000+ sq. foot yards. We should all be so lucky.
Day Camp is from 7am – 6:30pm Monday through Friday and 8am - 6pm Saturday & Sunday.
Office is closed between 11am and 3pm Daily so we can focus on puppy play.
Dogs are grouped according to playstyle and temperament. Our groups range from 12-16 dogs.
Dogs are rotated in playgroups with time for rest, water and feeding.
Please review our policies concerning vaccinations, spaying/neutering, quick release collars, etc.
Lunch is feed for those that need it, just bring in your pup's food pre-portioned for the day.
Dog Size*
16lbs and UP
15lbs and UNDER
Daily Rate
$30
$25
10 Pack Day Camp
$250
$200
VIP Unlimited Day Camp
$425
$380
*Puppy weight determined by breed, not actual weight
**Packages can be shared by multiple dogs in the same family
Dogs 16lbs and UP rates apply first if dogs from both groups.
Military and Senior discounts available when paying by cash or check